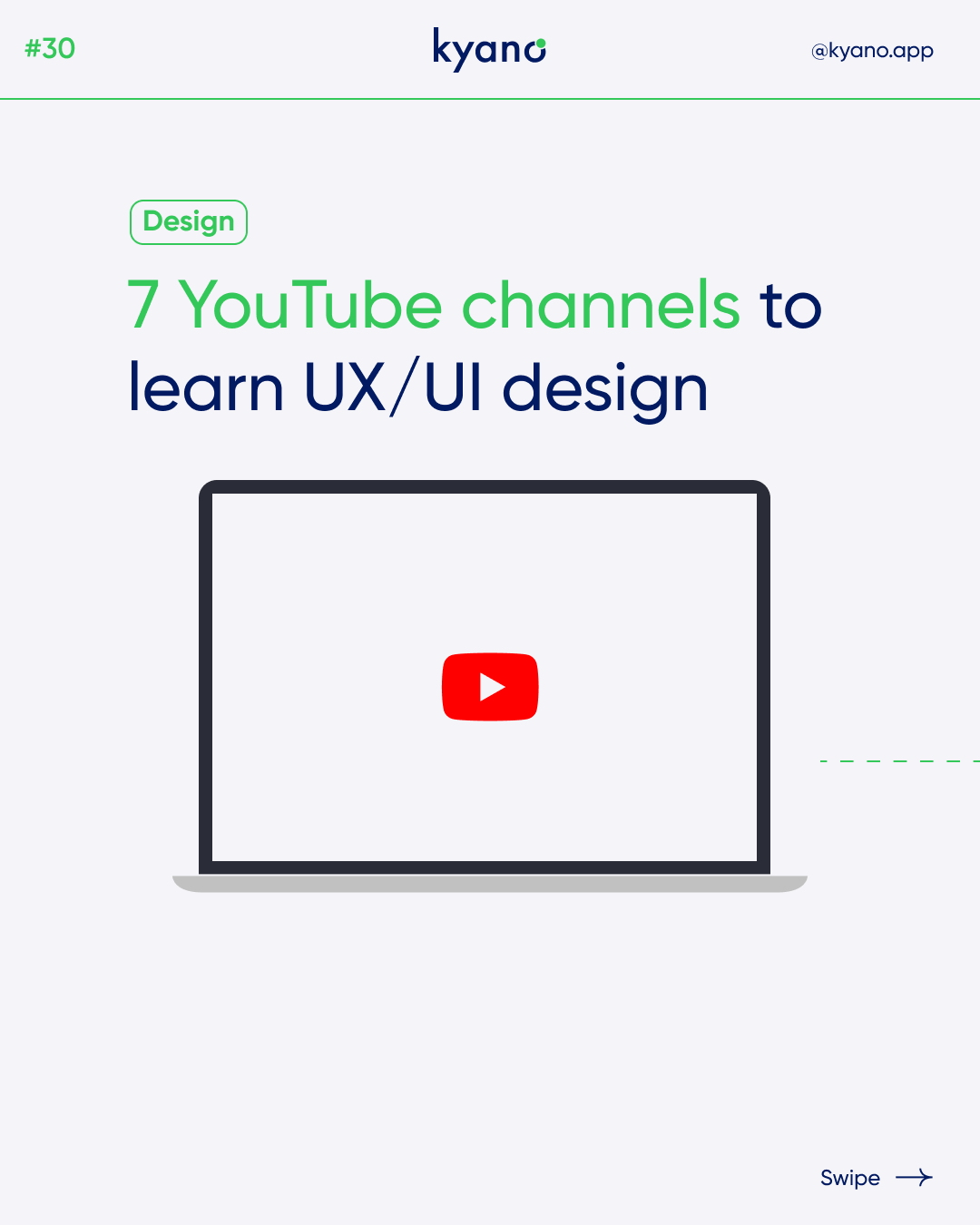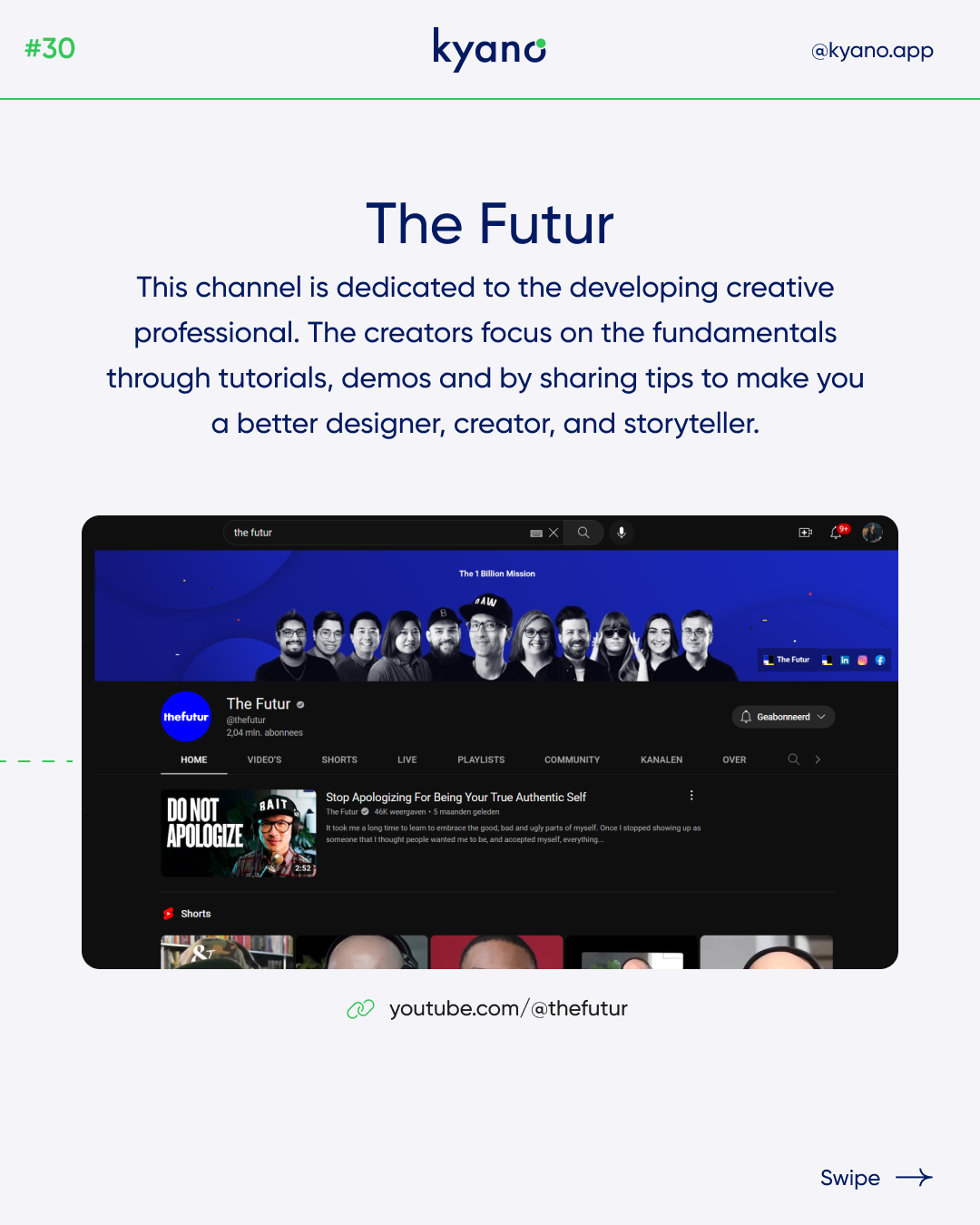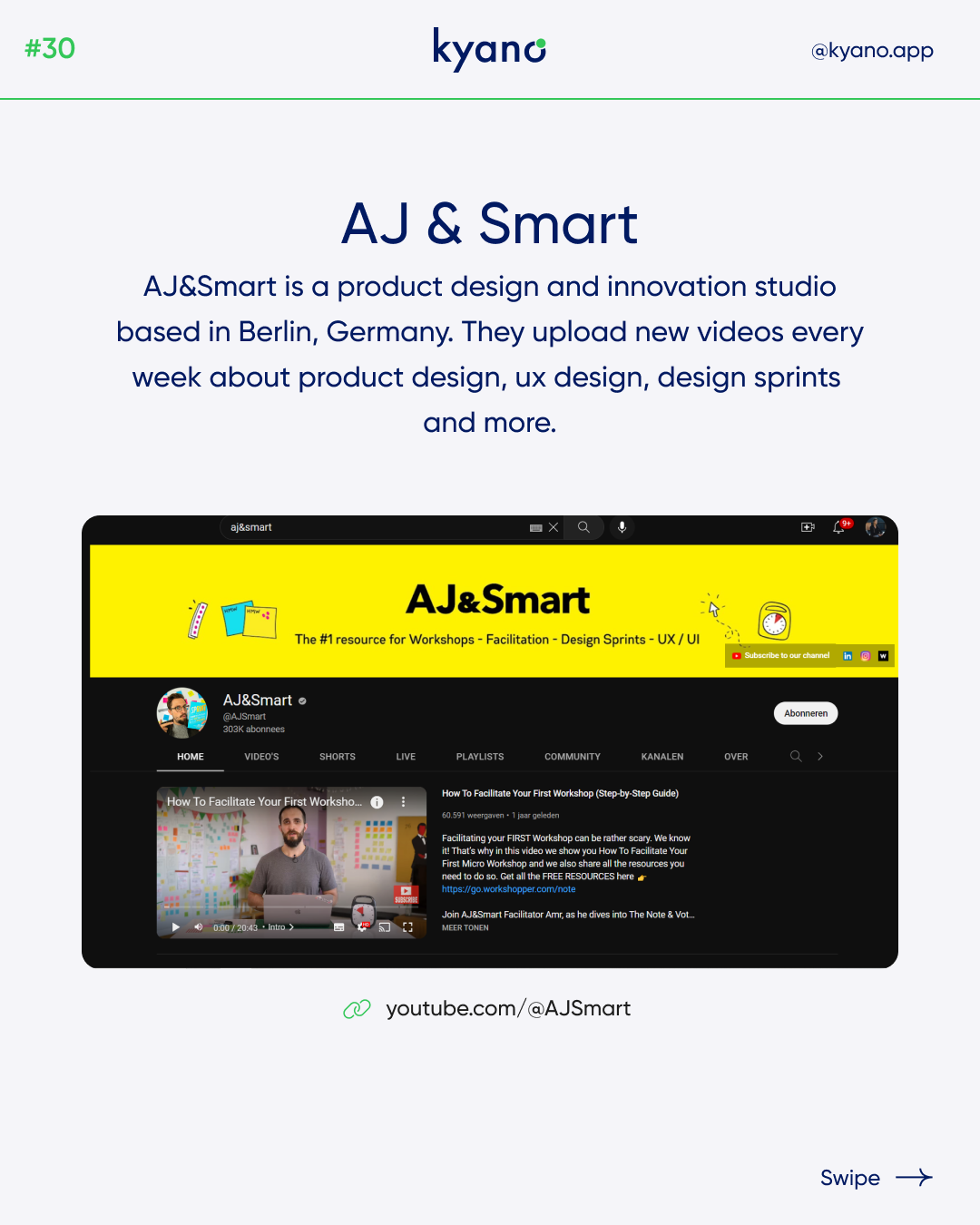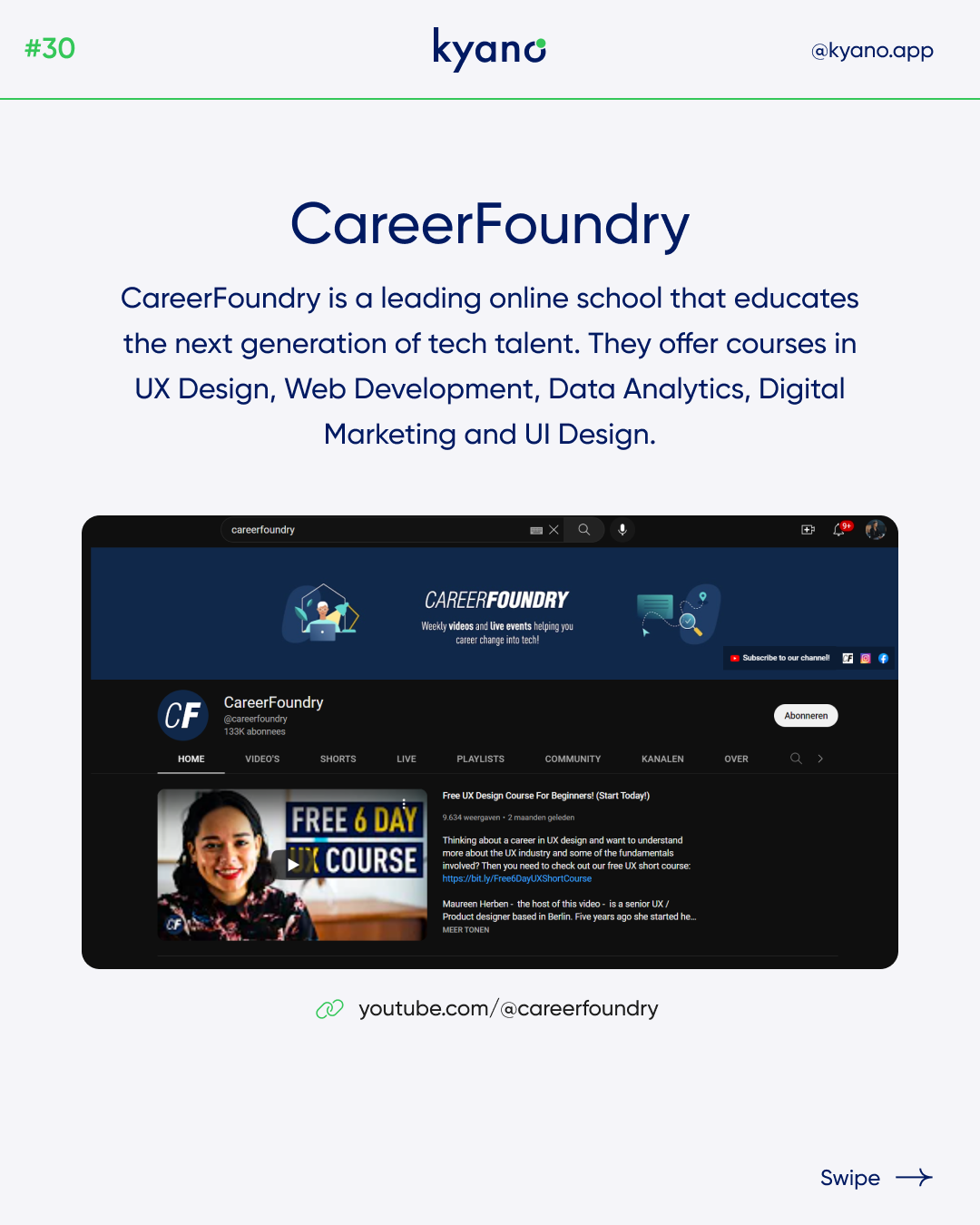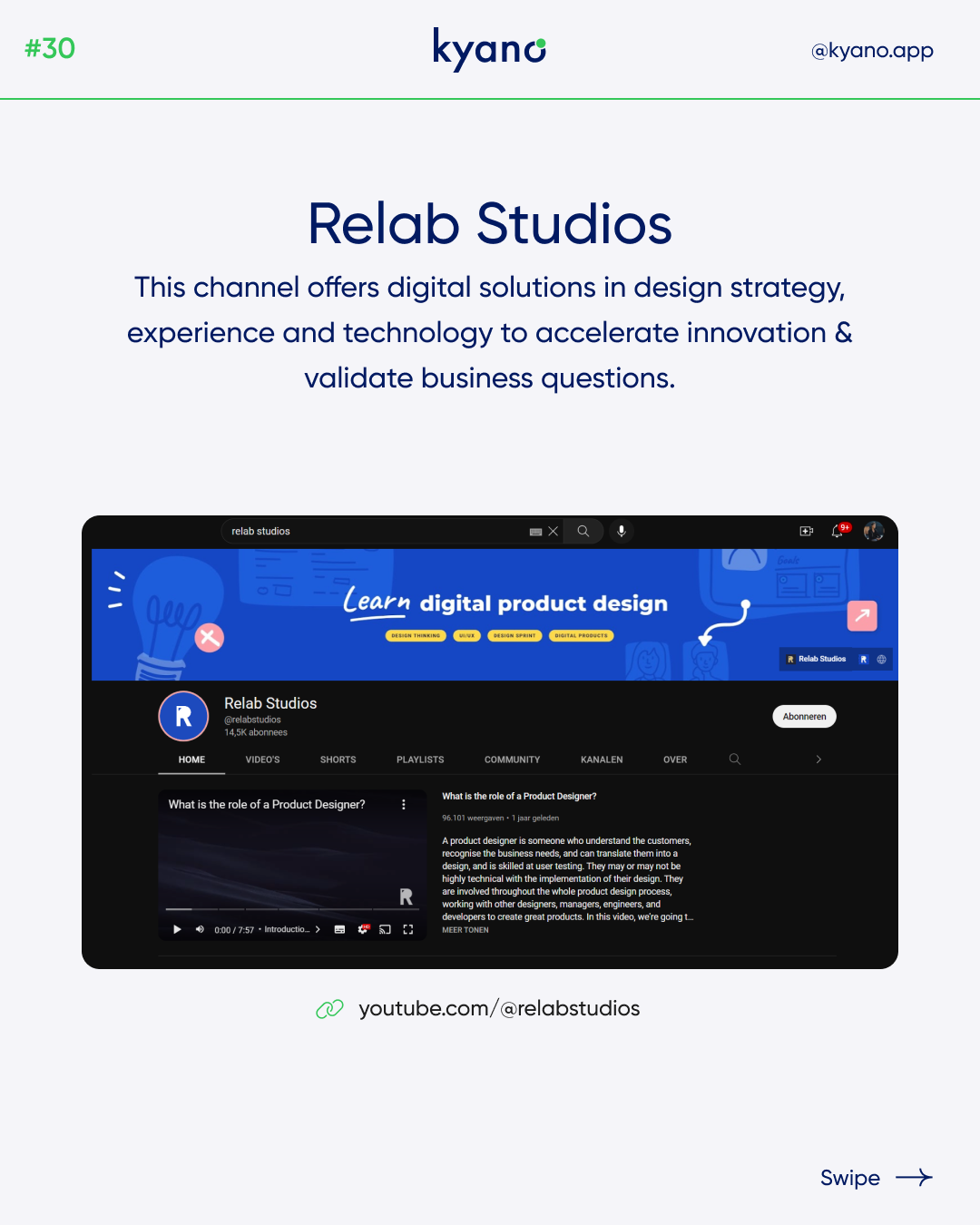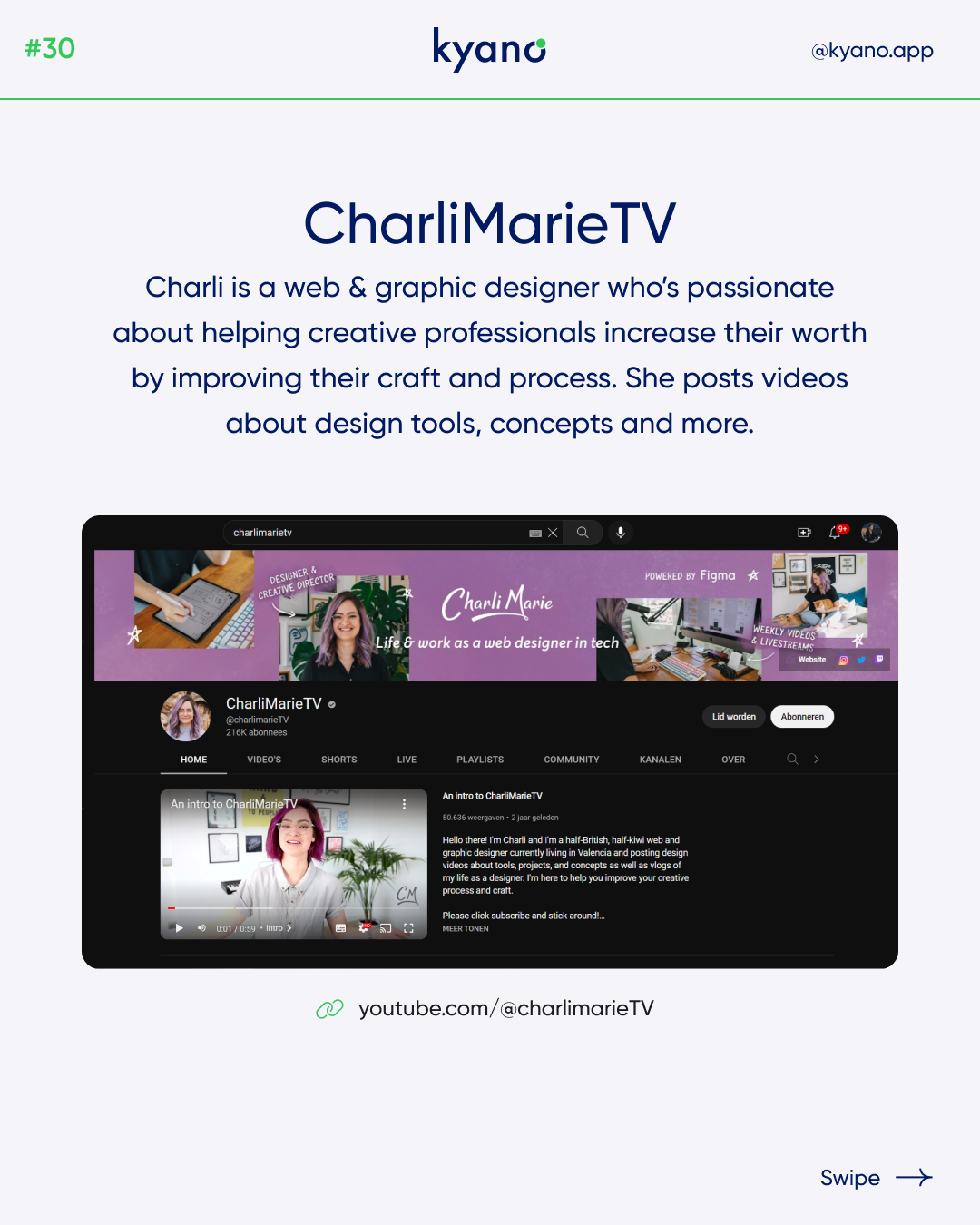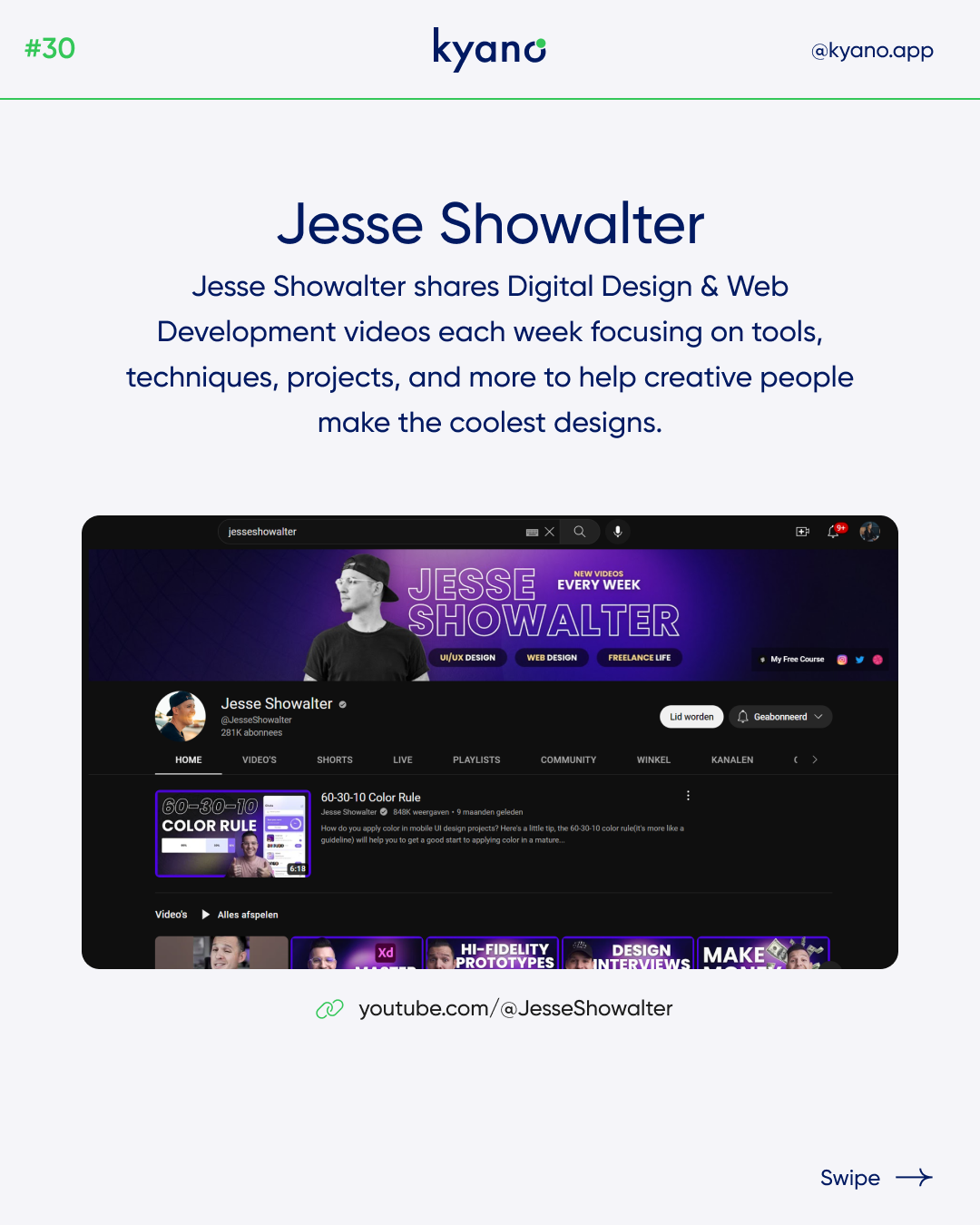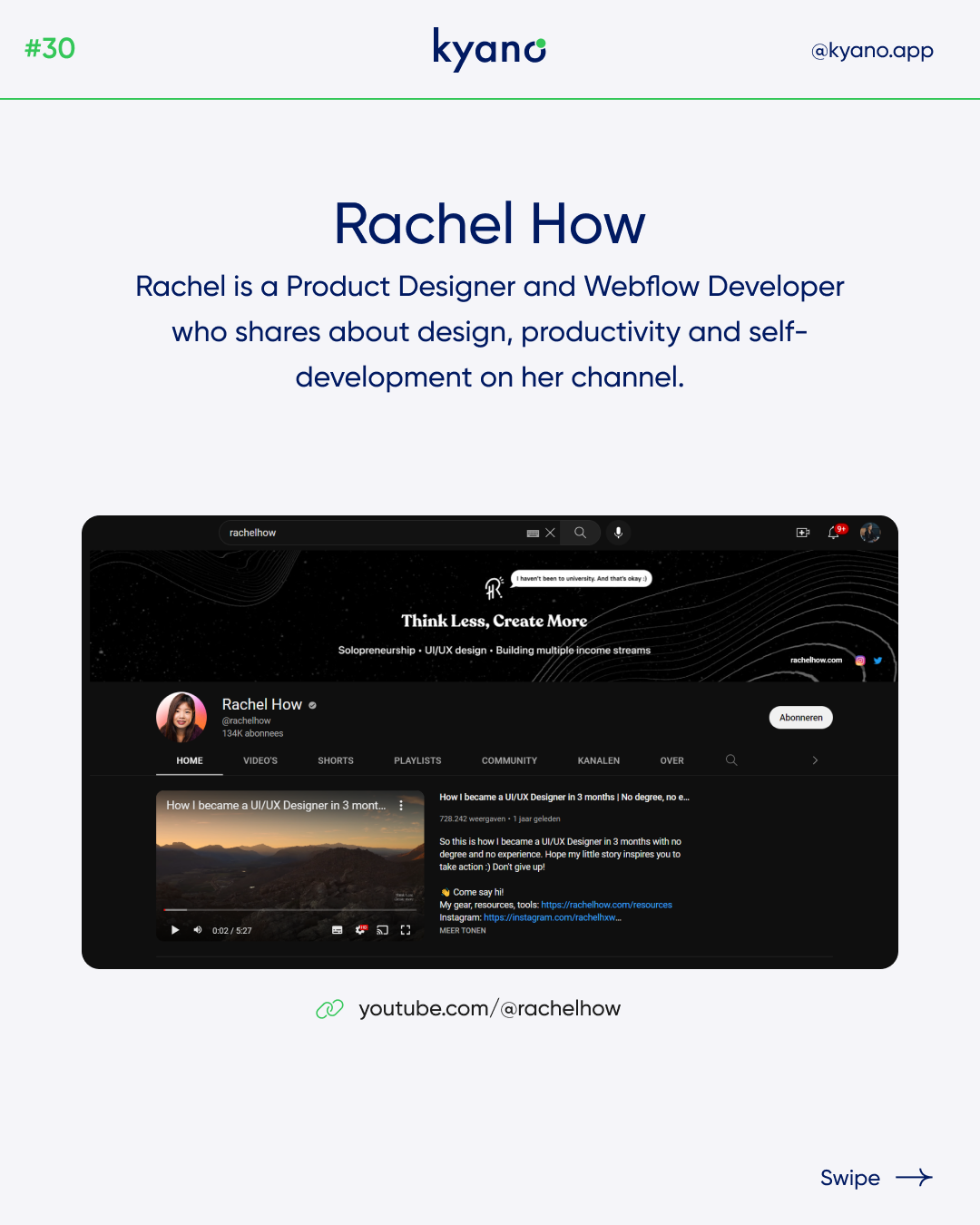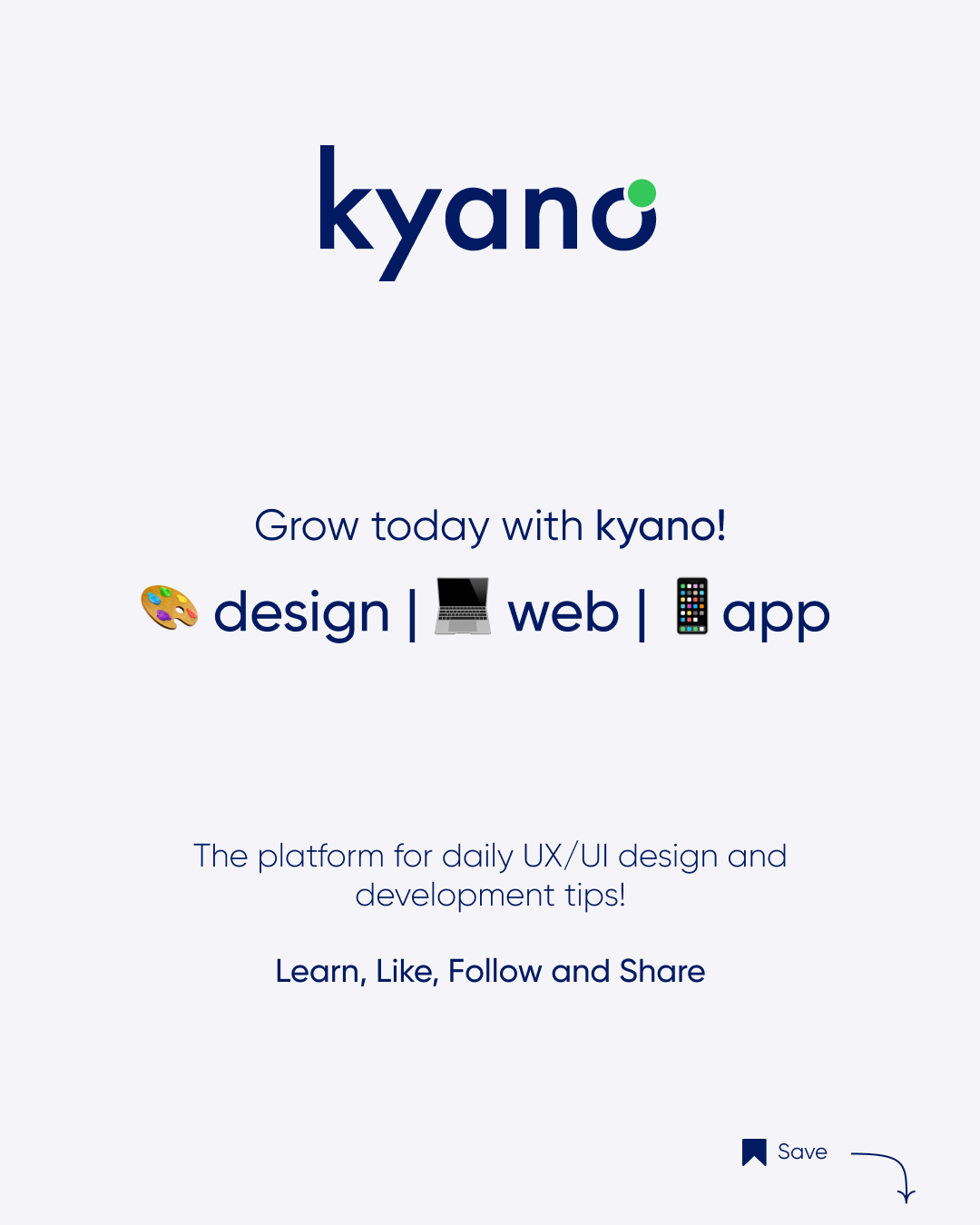 7 YouTube Channels to learn UX/UI design
Design
23 januari 2023
#30
YouTube is a great platform to learn more about UX/UI design. These are 7 awesome YouTube channels to learn UX/UI design. These creators have great resources of knowledge. Watch these creators' videos and you will have a super good foundation about design. Through these videos, discover other tips and tricks from professionals.
YouTube Channels to learn UX/UI design
The Futur Academy
This channel is dedicated to the developing creative professional. The creators focus on the fundamentals through tutorials, demos, and by sharing tips to make you a better designer, creator, and storyteller.
AJ & Smart
AJ&Smart is a product design and innovation studio based in Berlin, Germany. They upload new videos every week about product design, ux design, design sprints and more.
CareerFoundry
CareerFoundry is a leading online school that educates the next generation of tech talent. They offer courses in UX Design, Web Development, Data Analytics, Digital Marketing and UI Design.
Relab Studios
This channel offers digital solutions in design strategy, experience and technology to accelerate innovation & validate business questions.
CharliMarieTV
Charli is a web & graphic designer who's passionate about helping creative professionals increase their worth by improving their craft and process. She posts videos about design tools, concepts and more.
Jesse Showalter
Jesse Showalter shares Digital Design & Web Development videos each week focusing on tools, techniques, projects, and more to help creative people make the coolest designs.
Rachel How
Rachel is a Product Designer and Webflow Developer who shares about design, productivity and self-development on her channel.
In addition to these great YouTube channels to learn UX/UI design, there are also many tools that can help you become a better designer. Check out our blogs on free design tools!